Dear patients,
As always, your health – dental and overall – is our first priority. Part of this care is doing our best to protect you from the exposure and potential risk spread of COVID-19. The American Dental Association and the N.C. Dental Board have passed along the recommendation that dental offices defer any non-emergency care. As such, we will not be seeing patients for preventive or elective care until at least Monday, April 6th. This includes your normal recalls and dental cleanings. We will be contacting scheduled patients individually to discuss this development and will reschedule as soon as we can safely do so.
We will continue to see emergencies and instances of toothaches so do not hesitate to call our office at 919-773-3050 or email us at simsdds@yahoo.com.
Stay safe, keep washing your hands, and maybe brush your teeth too!
Dr Sims, Teresa, Kris, Traci and Katie
Garner General Dentistry
Serving Garner and Clayton since 2002!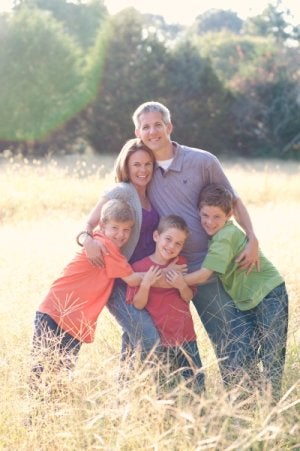 At Sims Family Dentistry, our general dentistry team has served the Garner and Clayton areas of North Carolina since 2002. Our family dentistry can provide you and your loved ones with a variety of general and cosmetic dentistry options. Our goal is to offer you excellent dental care in a personal and gentle atmosphere.
We pride ourselves on being a "hometown" dental office that provides unparalleled Garner general dentistry services to you and your family. We sincerely hope that part of your dental experience involves getting to know us and we strive to develop a good working relationship with every one of our patients. The following are some of the services we provide at Sims Family Dentistry:
We Want to Know Your Smile
Since he has served the Garner area for more than two decades, Dr. Sims is a proud member of our community. He works hard to make sure our staff provides the community with only the best in family and cosmetic dentistry services. Dr. Sims is a member of the following associations and societies:
The American Dental Association
The Academy of General Dentistry
North Carolina Dental Society
Member of Greater Cleveland Chamber of Commerce
Garner Chamber of Commerce
Contact Sims Family Dentistry today!
We strive to make each dental visit as easy, efficient, and effective as possible. We accomplish this by technologies such as the CEREC 3D, paperless charting and digital imaging, and more. If you would like to learn more about how our family dental office can help you, contact us by calling 919-773-3050 to schedule your appointment today!
Our Value
Serving Our Home Town
In Business Since 2002